Portfolio Compounding Service
Portfolio compounding service is a powerful investment strategy that can help you grow your wealth over time. Our service enables investors to reinvest the profits they earn on their portfolio back into their investment, rather than withdrawing them. By doing so, You can benefit from the power of compounding, which means your investment returns can generate further earnings, leading to exponential growth over time.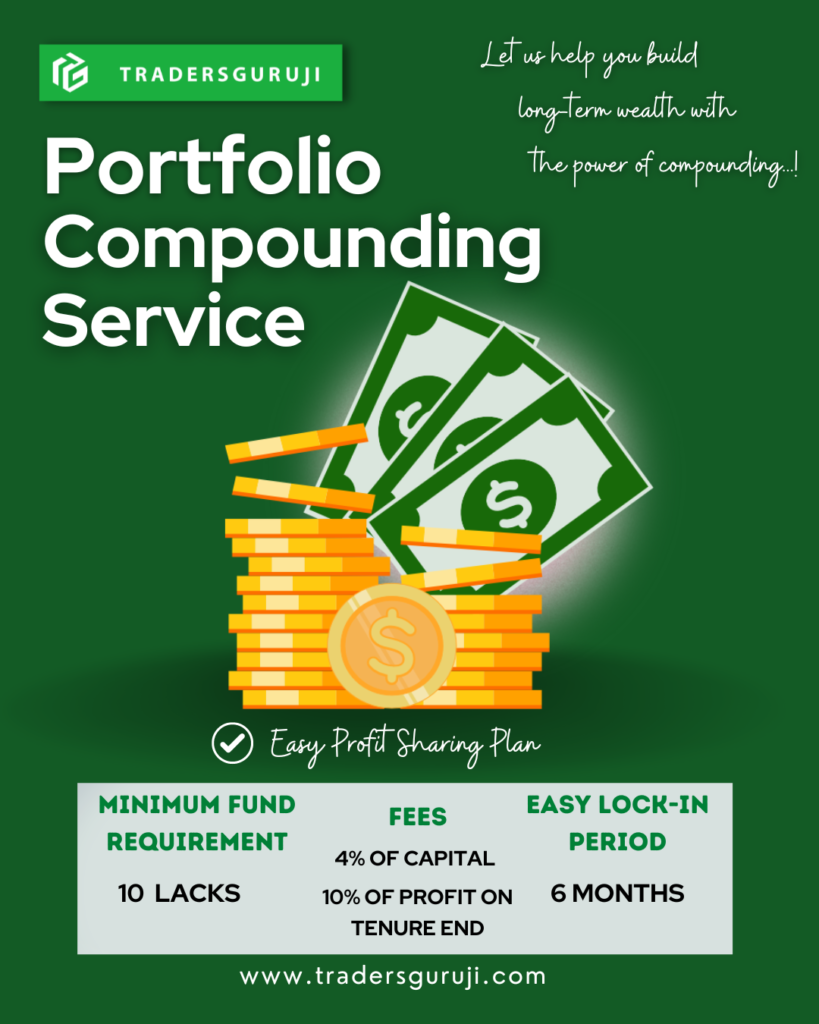 The Power of Compound Interest
Let us handle your portfolio, while you focus on life.
Your portfolio, our passion.
Founder, ceo & fund manager – Tradersguruji
We know what it's like to be new to the stock market. We've been there—and we want to help people who are just starting out get the most out of their investments.
With over 7 years of market experience and currently managing funds more than 20cr, your money is in safe hands. All these years we've generated consistent returns and we'll be glad to have you on board.
Follow Us On Social Media
Follow us to get latest news, updates and offers.